My Espresso Equipment
For a few years I've been visiting nice coffee shops and ordering espresso based drinks, but I never appreciated or understood much about how they were made. At home I would do a pour over to prepare coffee. In 2021 I decided to start making Espresso at home after I tried to convince my friend to get stuff for pour overs and he said naw and said he was going to get an espresso machine instead. So I did the same and here we are.
Niche Zero Grinder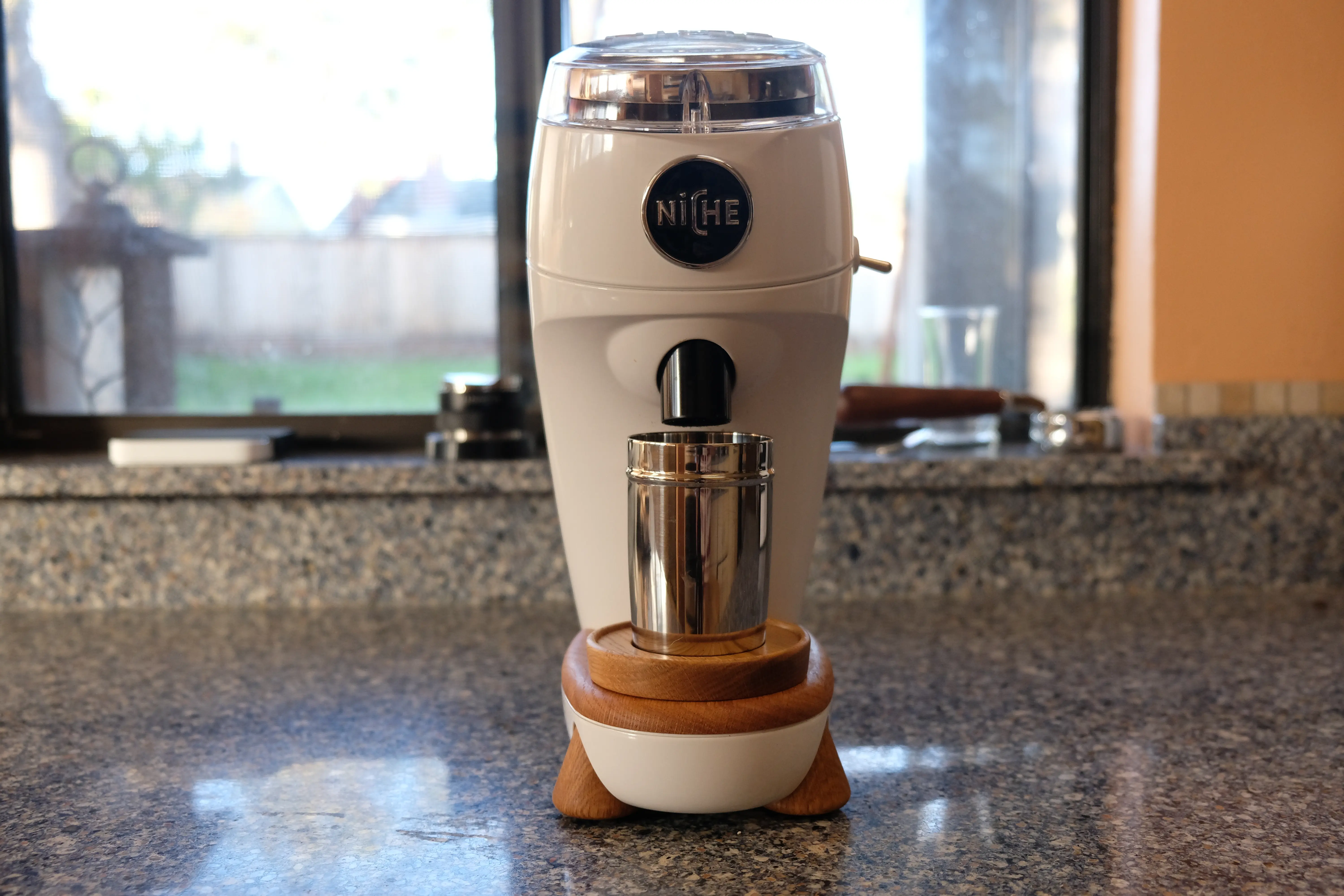 The Niche Zero grinder is a minimalist, single dosing, espresso grinder. I love that it has no lights or display, the only button is a single on/off switch, and that the hopper is designed for single dosing. I generally am preparing coffee two drinks, one for me and one for my girlfriend Jessica, at most once a day, so a large hopper was unattractive to me. I also like to weigh the beans for consistency, so any controls other than an on/off button would just be extra things I don't use. The Niche Zero was perfect in this respect and I'm very happy with it.
Gaggia Classic (with MrShades PID and 9 bar OPV)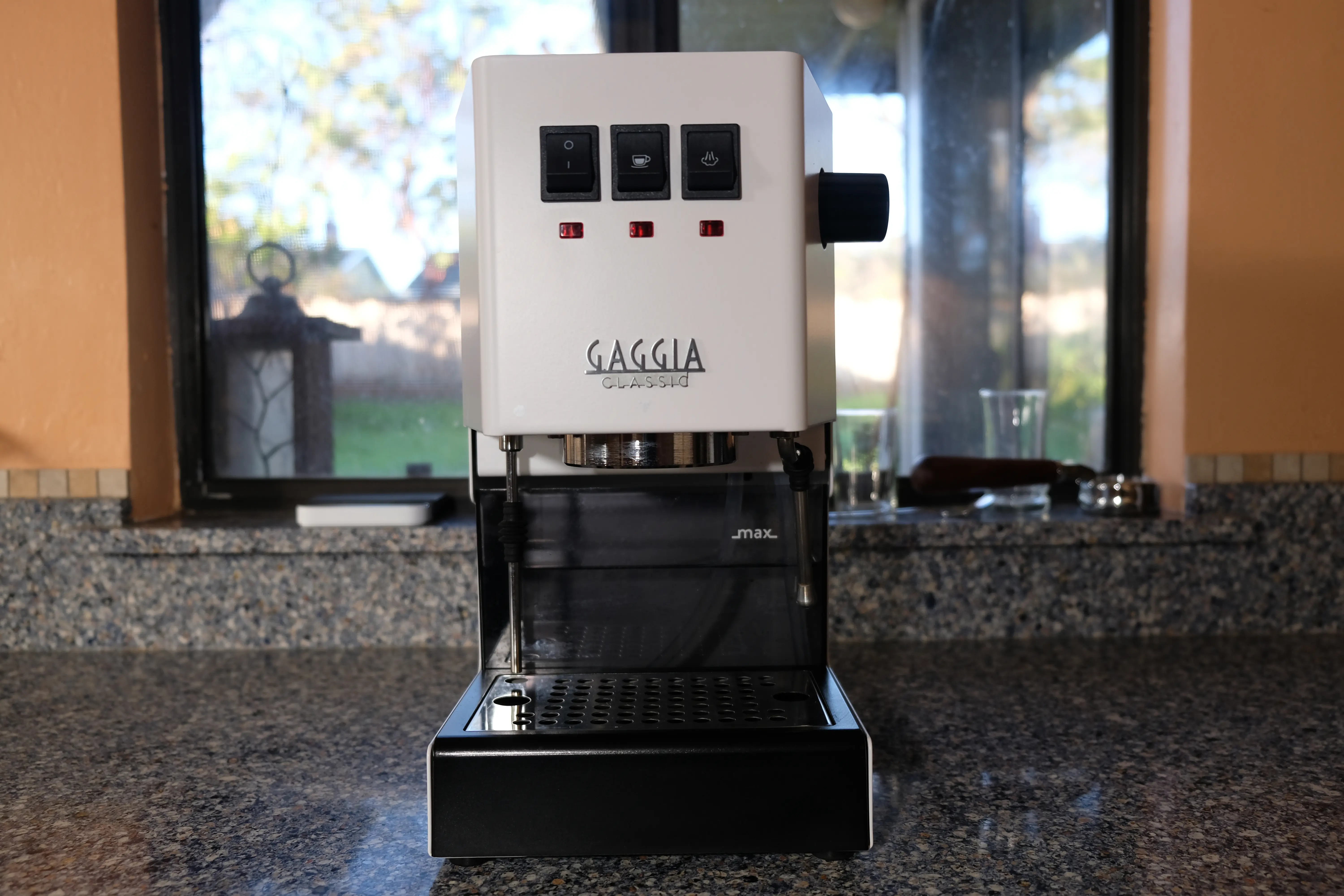 The Gaggia Classic is a relatively inexpensive machine, with simple controls, and is easy to modify. Out of the box it has poor temperature stability and inconsistent steam pressure. I found that temperature surfing the steam wand worked well, but was tedious to do everytime. I opted to add a PID controller from Mr Shades of Coffee which gives it better brew temperature stability and much higher, and more stable, steam pressure.
Acaia Lunar Scale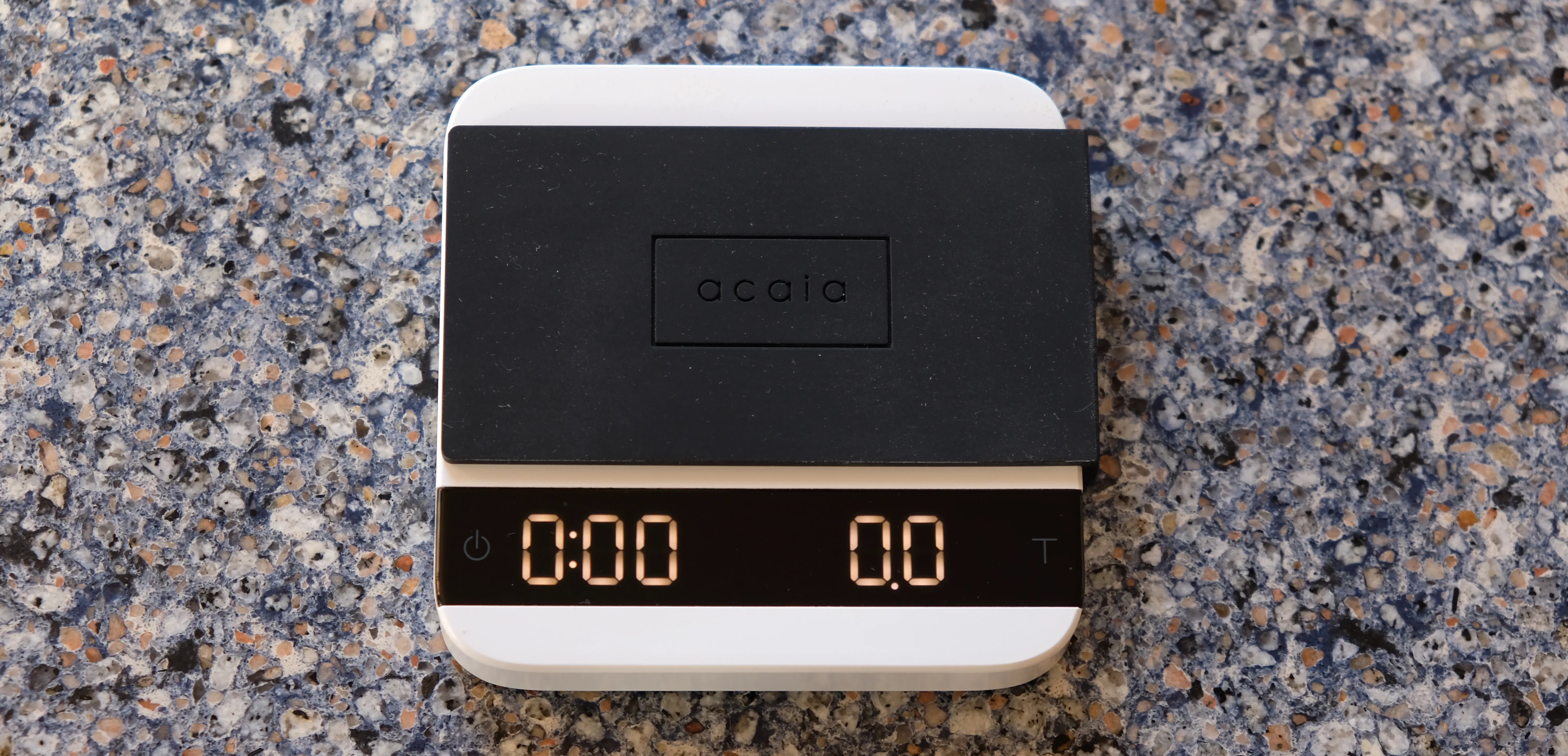 This scale is kind of expensive, but I find it aesthetically pleasing. I like that it has a timer, is precise, responds to weight changes quickly, and is small enough to measure liquid out while pulling a shot. It's also relatively water resistant which is nice when channeling sprays coffee all over it.
Mr Shades Bottomless Portafilter with Wooden Handle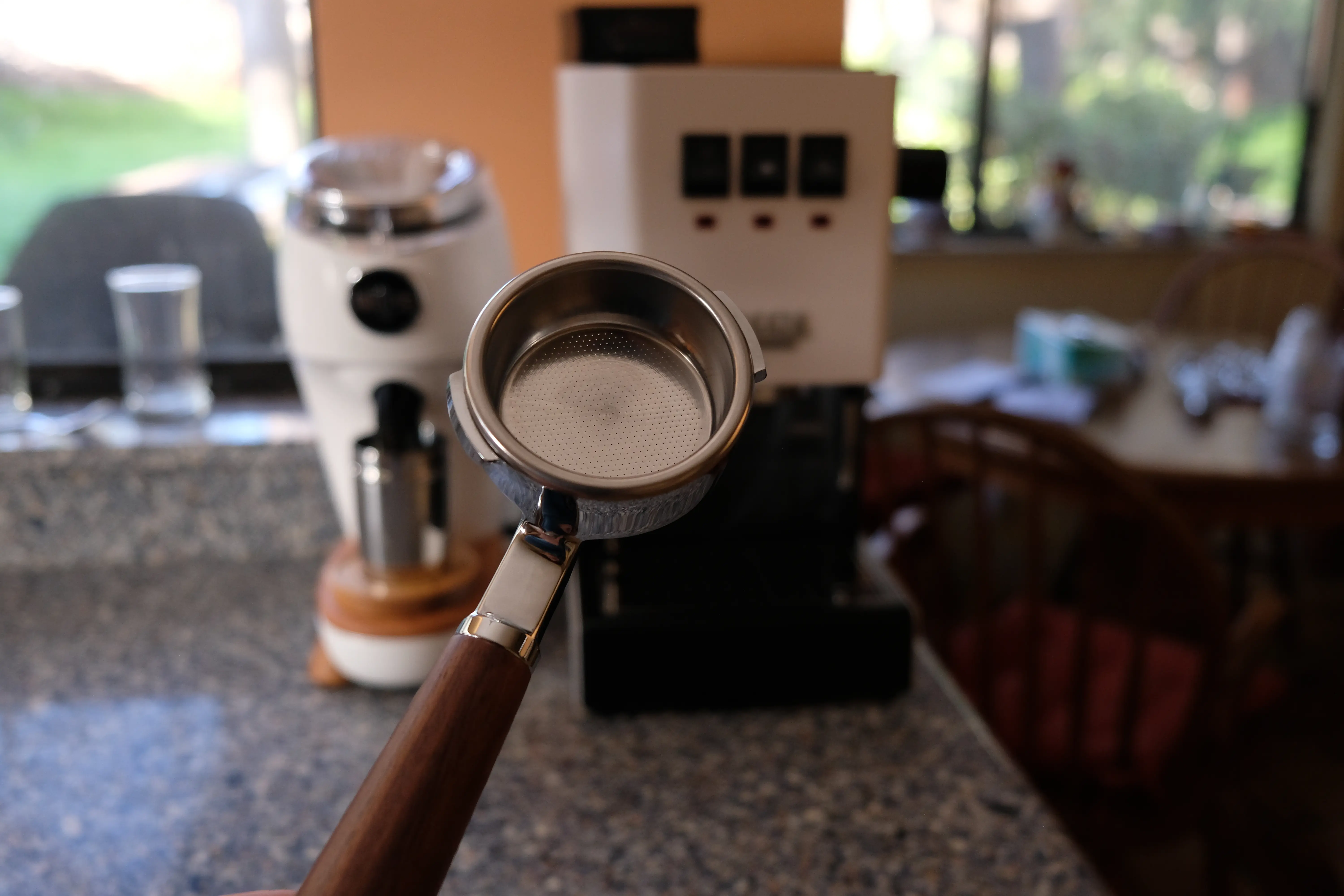 I wanted a bottomless portafilter so I could more easily observe channeling, and also to enjoy the beautiful espresso flowing out. I chose a wooden handle just because I don't like the pastic handle on the stock portafilter.
58mm 18g VST Basket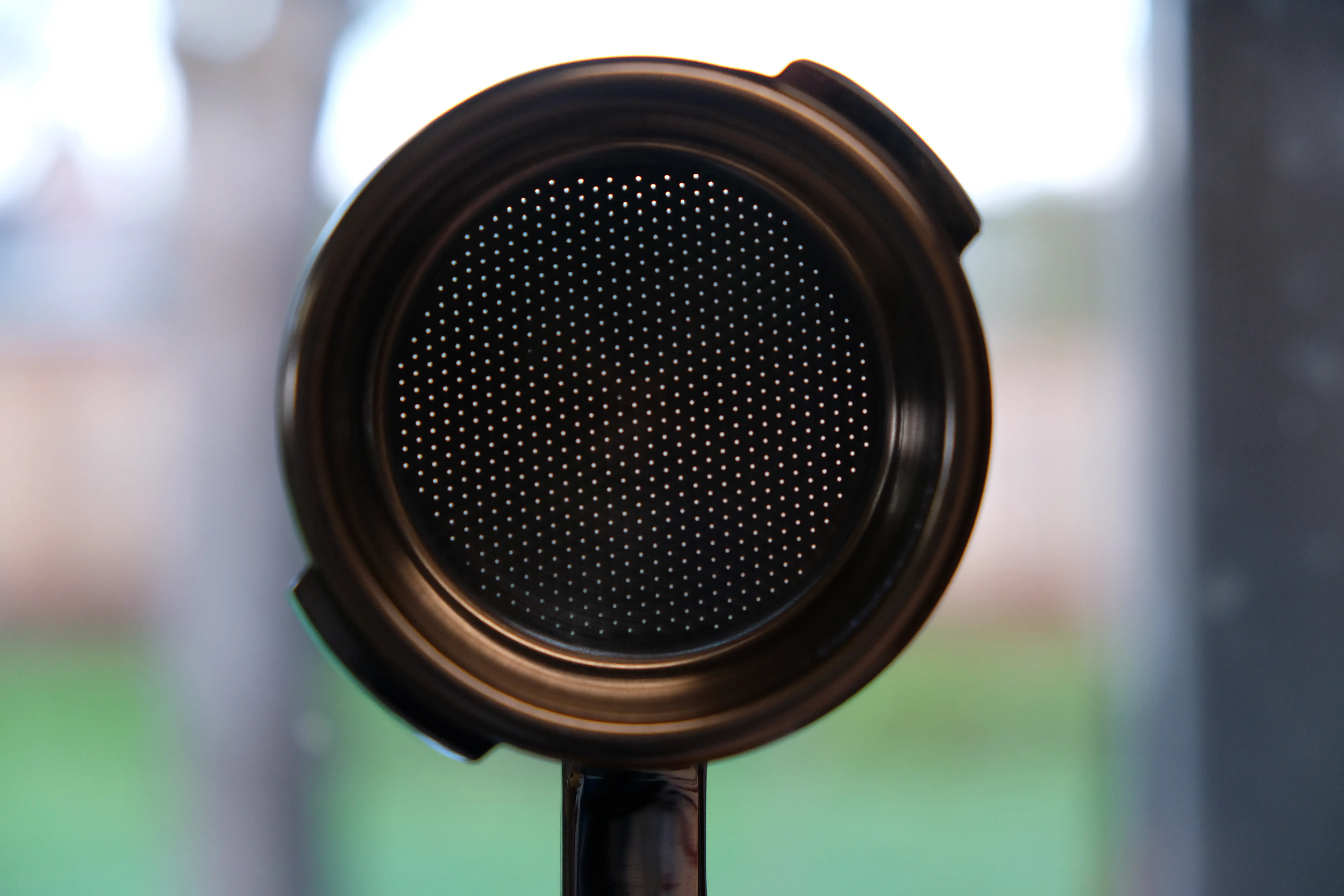 The Gaggia Classic comes with some stock baskets and everyone online says they are bad. I had a very hard time getting consistent shot timings with the stock basket. I would pull one shot and it'd be faster than I wanted, and then the next would be slower. After switching to the VST basket, my shot timings were much more consistent.
ALSAINTÉ Espresso Tamper & Distributor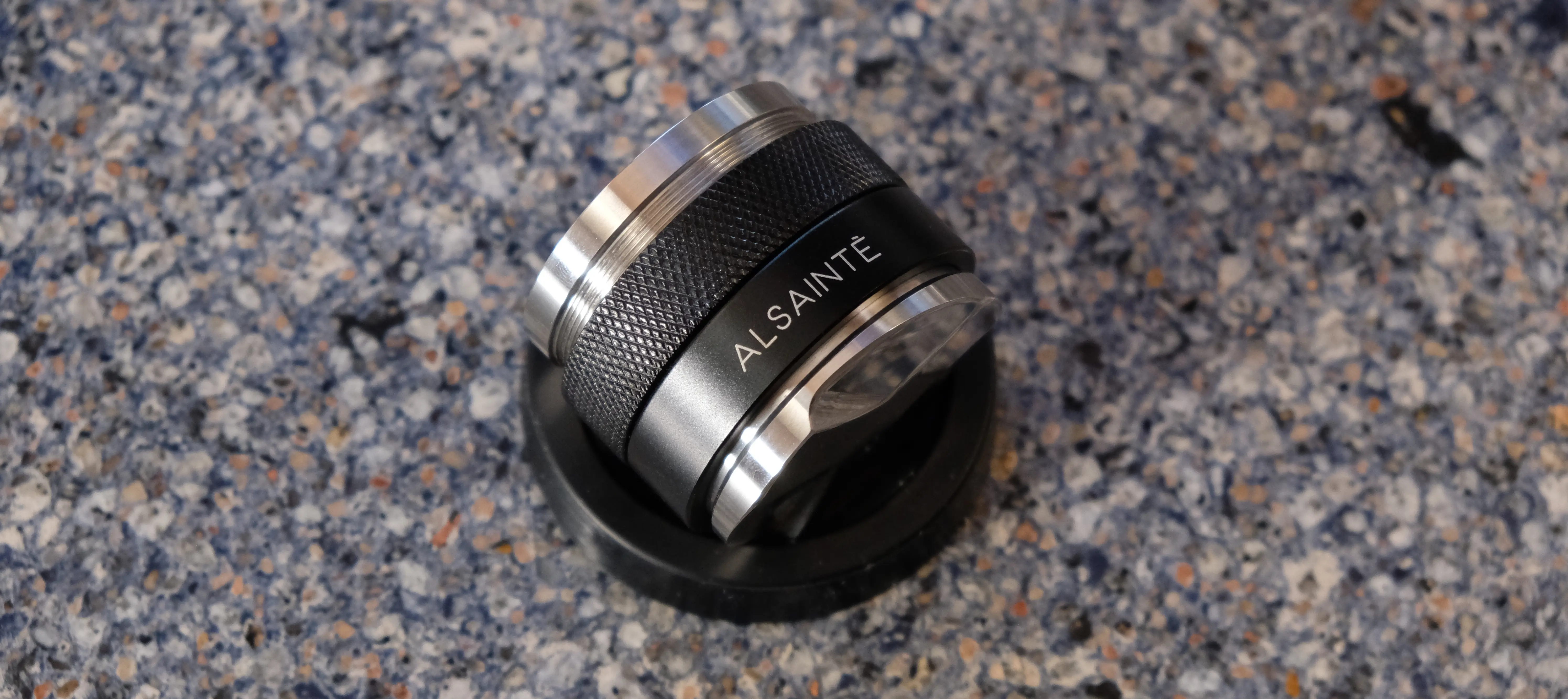 I initially used a normal looking 58.5mm tamper but occasionally had inconsistency in my shots, that I believed had to do with my puck preparation. I bought a WDT distribution tool, tried grinding directly into the portafilter with a funnel, used a distributor tool, a different tamper style, and combinations of all of these things in search of greater consistency. I ended up finding that with my setup I could get more consistent taste and shot time if I just used a distributor and a tamper that always tamps perfectly level and to a pre-set depth. This tool has both, fits my basket very nicely, and looks great.